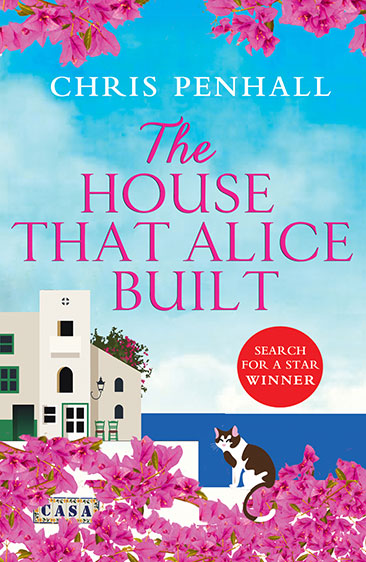 Here's another recorded chat with a fellow book lover for Talking to my friends about Books. This time its Ruby Fiction writer, Claire Sheldon, author of Perfect Lie and Silent Child. Unsurprisingly crime and thrillers are at the top of her favourites list, including...
Chris Penhall
Author
The House That Alice Built won the Choc Lit Search for a Star Competition 2019. Published by Ruby Fiction it's  available on all platforms. Find out more here.
The sequel, New Beginnings at the Little House in the Sun is published by Ruby Fiction. Please click here for further details.
In July's edition of Essex Life Magazine I wrote about how I achieved my ambition and became a published author.
Click here to read it
.