Layla is calm, in control and definitely not about to lose her cool for the man next door . . .
Layla Garcia is a worrier. She runs her grandparents' wellness retreat in the glorious Algarve and uses meditation to deal with her problems. In particular, her useless boyfriend and distant parents.
Then her tranquility is disturbed. Famous hot-shot author Luke Mackie moves into the villa next door. He has writer's block and needs to escape from it all.
And who better to help him relax than the wellness expert next door . . .
But Layla has the shock of her life when she realizes he's a face from the past that she'd rather forget.
She really doesn't need a reminder of a time when she was less than Zen. And on top of everything else . . . Luke doesn't even recognize her.
As the two are thrown together, it becomes clear that they're polar opposites. But maybe that's just what she needs . . .
Can Layla learn to go with flow and trust the universe to help her find love?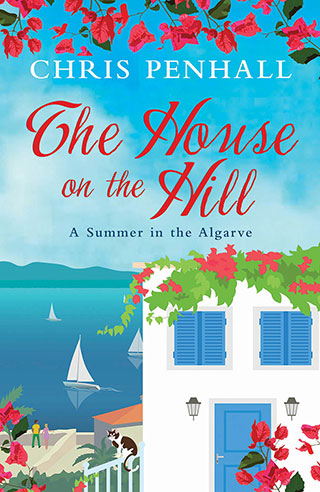 My fourth novel, The House on the Hill published by Ruby Fiction is available on e-book, via Amazon, Ruby Fiction, Kobo and Barnes & Noble. Please use the following links for my e-book: