The House That Alice Built
Winner of the Search for a Star competition.
A heart-warming summer read set in Portugal.
Home is where the heart is …
Alice Dorothy Matthews is sensible. Whilst her best friend Kathy is living it up in Portugal and her insufferable ex Adam is travelling the world, Alice is working hard to pay for the beloved London house she has put her heart and soul into renovating.
But then a postcard from Buenos Aires turns Alice's life upside down. One very unsensible decision later and she is in Cascais, Portugal, and so begins her lesson in 'going with the flow'; a lesson that sees her cat-sitting, paddle boarding, dancing on top of bars and rediscovering her artistic talents.
But perhaps the most important part of the lesson for Alice is that you don't always need a house to be at home.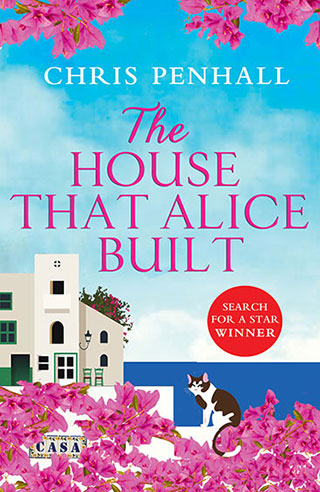 My first novel, The House That Alice Built published by Ruby Fiction is available in paperback, e-book and audio via Amazon, Ruby Fiction, Kobo, Barnes & Noble and Google Play. Please use the following links for my e-book:
Plus use the following link for my audio book:
The paperback of The House That Alice Built is being published in June 2021.