The House That Alice Built
Winner of the Search for a Star competition.
A heart-warming summer read set in Portugal.
She was renovating her house, but maybe now she can renovate her whole life . . .
Alice Dorothy Matthews is nothing if not sensible. She leaves the adventures to other people, in particular, her best friend Kathy, who's living it up in Portugal. Alice is renovating her house in London while her insufferable ex, Adam, travels the world.
Alice tells herself she's fine just the way things are. But then a postcard from Buenos Aires turns her life upside down . . . Her ex wants to sell the house that they bought together.
So Alice does something spontaneous for the first time in many, many years. She joins Kathy in sunny Portugal.
Alice feels alive for the first time in forever. She remembers how she used to be carefree and adventurous. Can she find her way back to the person she used to be?
Then her newfound sense of self begins to attract the attention of gorgeous — and arrogant — Luis . . .
Will Alice realize that you don't always need a house to find a home?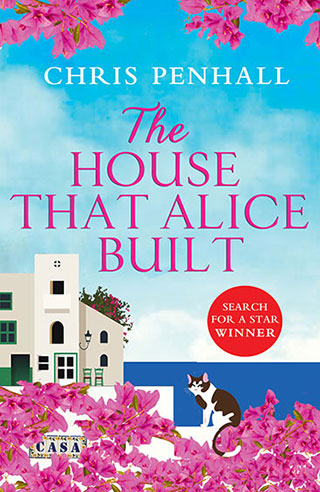 My first novel, The House That Alice Built published by Ruby Fiction is available in paperback, e-book and audio via Amazon, Ruby Fiction, Kobo, Barnes & Noble and Google Play. Please use the following links for my e-book:
Plus use the following link for my audio book:
The paperback of The House That Alice Built is being published in June 2021.