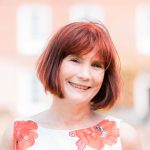 In my occasional series – The Talking to my friends about books podcast, I chat to Deborah Klee, who's latest novel, The Forever Cruise, has just been published.
We chat about the book, writing, and how much we love fiction!
https://anchor.fm/dashboard/episode/e1sgv3a
About Deborah Klee
Deborah Klée writes page-turning, uplifting stories about friendship, community, and emotional courage.
She has worked as an occupational therapist, a health service manager, a freelance journalist, and management consultant in health and social care.
Deborah lives on the Essex coast, where she loves to walk by the sea or the surrounding countryside filling her pockets with shells, and acorns, and her head with stories.
Visit her on her website at www.abrakdeborah.wordpress.com or follow her on Twitter @DeborahKlee