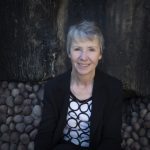 I love hearing how authors started writing and went on to get their books on the shelves. We are all different and the number of ways we got to achieve our ambitions to become published writers are as varied as the number of published writers themselves. That means that there are a lot! Maybe one thing we all have in common, though is tenacity. 
Anni Rose has just published her second novel, Recipe for Mr Perfect, so I invited her on the blog to talk about how and why she began to put pen to paper
As a child I loved writing—letters, stories, anything. I have a drawer full of letters I have received over the years from all over the place. They mostly seem to start with "Thank you for your lovely long letter". Well apart from the one from Reading Prison, that says it 'it is afraid some of your questions if answered, would breach security. I am therefore unable to answer any of your other questions with one exception. Although the prison may seem dark and dingy as you pass, I can assure you that inside with modern strip lighting and tasteful modern decorations, it is light and bright in all areas."
At the age of eight I came second to a good friend in the school writing competition and won a bag full of gobstoppers, fruit salad and blackjack sweets and thought I had hit the big time!
Further successes, if you exclude the weekly 37½ p postal orders from the Junior Bracknell News weekly spot the difference or word competitions, took a while longer to achieve.
Until secondary school, most of my stories had a fantasy element, usually a prince and at least one witch and I was rarely found without my nose in a book.
I came out of school with "A"s in both English Language and Literature but then fell into accounts; despite harbouring desires to be a journalist. Writing, apart from financial reports, took a back seat until our local arts centre ran a ten-week writing course and I was hooked again.
Two things impressed on me at the time, were that I should keep a notebook close by and record things of interest. It is something I still do, I just wish I was more organised about it, I now have drawers full of hand-written notebooks all full of things I considered worthy of note at the time, but currently no way of retrieving those little nuggets. I should probably admit to being a stationery addict at this point. I love a new notebook and have a lot of favourite pens! During my working life I had to attend many conferences, seminars, and exhibitions. If asked what I thought of any of them, my answer would always be dependent on the quality and quantity of their stationery freebies.
The trouble is with my notebooks I get easily distracted as soon as I start going through one. Just this morning, searching through a relatively current notebook for a particular piece of information I knew was in there, I came across a letter that hadn't been sent, an email relating to a family history question, and the reference number of my HMRC probate office complaint that still hasn't been resolved. That in a nutshell is very like my writing process. I start with one idea and by the time I get to the end of the short story or the novel, I will have generated more ideas that I can't wait to write, which partly explains why I have a drawer full of first drafts. I am trying to be better at going back and editing before moving on.
The other thing that I learned from that course was to write as often as I could and not feel guilty about it. Easier said than done. Sometimes I have weeks when the writing just flows and others when I get really stuck or bogged down by something else. But writing is very cathartic and quite often if I have a problem that I can't see a way out of, I give it to one of my characters and see how they sort it out
I finished my first novel during that course, a historical novel set in a Victorian workhouse, it had been inspired by family history research. It was an idea I'd been playing with for a long time and couldn't let go of, so it was lovely to get it down. But it was a huge learning curve and I have learnt a lot since then about structure and point of view. One day I will go back and give it a complete overhaul, but it will be a while before I'm ready for anyone else to read it. However, it did win a highly commended award in the Winchester Writers Conference – first three pages of a novel one year. That encouraged me to enter other competitions and submit to magazines. I had some success in Writers' Forum, Writing Magazine, Yours, Hampshire Writers Society and I have had stories published in My Weekly and Sophie King's "How to Write Your Life Story in Ten Easy Steps" as well.
By the time I'd finished my first book, I had planned (in the loosest possible sense) and mostly written a second book at this stage about a Victorian Grand Tour of Europe, but my first love was romantic comedy. I love a "Happy Ever After" book and if it makes me smile so much the better, so I knew that's what I wanted to write.
That writing course finished, but most of us have kept in touch. Some have been published and some of us still meet regularly to critique each other's work. Over the years I have been on other courses and joined writing groups and retreats including the Dunford Novelists. It is always lovely to be a part of a group of like-minded people. They are usually noisy affairs, but I always learn so much from other more experienced writers. It was on a writing retreat that another attendee suggested I might like to join Choc Lit's tasting panel and I did. Five years on, I finally felt ready to submit my novel to a publisher and following their submission process, sent my synopsis and application to Choc Lit. I was beyond thrilled, when they came back and said "Yes" they'd like to see the book. When they asked to see a second book I was a complete nervous wreck for a while, but when they came back and offered me a three book contract, it felt like all my dreams had come true. And it was lovely to be part of such a supportive group of authors who I admired so much.
I am still not brave enough when asked what I do, to say I'm a writer. It still feels strange. I struggle with "imposter syndrome", but I am finally a published novelist, living the dream. I know the work doesn't end there, but when you're doing what you love most, that's really not a problem.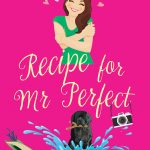 Recipe for Mr Perfect 
How do you know if you've found Mr Perfect or Mr Perfectly Useless?  
Jess Willersey realised things with Martin weren't perfect, but it's still a shock when he leaves. Is she destined to a singleton lifestyle with only her cat for company, or could a certain hat-astrophic encounter with a handsome stranger at a rather unusual wedding signal a turning point?  
At the same time, Jess's best friends and work colleagues, Maggie and Sarah, are going through their own personal disasters – from shocking family revelations to dodgy dating app-related drama.  
To top it all off, it seems that the handsome stranger won't remain a stranger – and when Neil Jackson turns up at the friends' offices with yet another bombshell, how long will he stay 'Mr Perfect' in Jess's eyes?  
About Anni Rose
As a child, Anni loved writing fiction, producing reams of stories, thankfully most of them have been lost over the years. She hopes these days her stories are a little more plot and character driven than the "Missing Custard" or the "Attack of the Killer Tomatoes" both of which turned up recently, but the love of creating a fictional world is still very much there and Anni says, 'If I am stuck on a plot or a character, I find writing in long hand with a lovely pen, is a really good way to get rid of any blocks'.   
At the age of eight she came second to a good friend in the school writing competition and won a bag full of gobstoppers, fruit salad and blackjack sweets and thought she had hit the big time!   
Further successes, if you exclude the weekly 37½ p postal orders that would regularly turn up from the Junior Bracknell News's weekly spot the difference or word competitions, took a while longer to achieve.  
On leaving school, despite harbouring desires to be a journalist, the need to earn a living sort of got in the way of writing and she became an accountant where her only published work apart from regular financial reports was the employees' handbook. 
A local writing course and an encouraging group of writing friends re-ignited the fiction flame many years later. 
Anni would describe her writing these days as mainly modern romantic stories with a healthy dollop of humour thrown in. 
Away from writing Anni can usually be found behind a camera, walking the dogs, enjoying one of her husband's curries or sister's bakery treats. 
 Find out more about Annie here:
Twitter: @AnniRoseAuthor 
Facebook: www.facebook.com/AnniRoseAuthor 
Website: https://anniroseauthor.co.uk 
Instagram: anniroseauthor