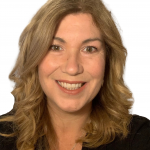 Essex-based author, Carrie Elks was scouted by a literary agent after she wrote Twilight fan fiction, which led to her very first book being published in Brazil
She is now a very successful hybrid author, meaning some of her books are traditionally published and some are published by herself. Hugely prolific, she has already had one book out this year  called Leave me Breathless – and has another one coming out soon called Lost in Him.
We chatted recently about how she works and what its like having your novels translated into many different languages, amongst many other things of course..
Click here to listen
https://anchor.fm/christine-penhall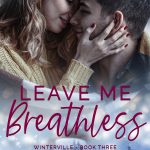 Lost in Him
She's his best friend's little sister. Completely off-limits. And now she's moving in with him…
When Gabe Winter's best friend calls with an unusual request – give his broken-hearted little sister a roof over her head for a few months – he readily accepts.
But he doesn't expect Nicole to be quite so enticing. Or for her to bring out all the feelings in him. Feelings he thought he'd buried long ago, beneath his easy-going façade and womanizing reputation.
But now they're spending late nights watching movies together, snuggled beneath the blankets with popcorn in their hands. And there's inches between her lips and his.
It's wrong but it's also inevitable. He's falling for the one woman he shouldn't want.
He's in over his head, but drowning never felt so good.
About Carrie Elks
Carrie Elks writes contemporary romance with a sizzling edge. Her first book, Fix You, has been translated into eight languages and made a surprise appearance on Big Brother in Brazil. Luckily for her, it wasn't voted out.
Carrie lives with her husband, two lovely children and a larger-than-life black pug called Plato. When she isn't writing or reading, she can be found baking, drinking an occasional (!) glass of wine, or chatting on social media.
AUTHOR LINKS
Website: http://carrieelks.com/
Twitter: https://twitter.com/CarrieElks Facebook: https://www.facebook.com/CarrieElksAuthor/ Facebook Group: https://www.facebook.com/groups/CarrieElksWaterCooler Goodreads: https://www.goodreads.com/author/show/7266211.Carrie_Elks
Amazon: https://www.amazon.com/Carrie-Elks/e/B00GMTLSI6/
Instagram: https://www.instagram.com/carrie.elks/ Pinterest: http://uk.pinterest.com/carrieelks1/ Newsletter: http://www.subscribepage.com/e4u8i8
CONTACT DETAILS Carrie can be contacted via email carrie@carrieelks.com