SALSA Top Tips from Tip Top Teachers: Choreographer, Music Producer and Fitness Expert – KARDY LAGUDA
The effects of dancing on your fitness are far more beneficial than you could ever imagine.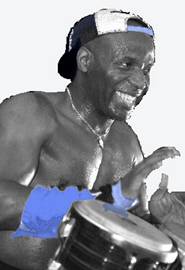 If we are to preserve our bodies we have to move daily and if we are to stay fit we have to move and be slightly breathless to challenge our cardio respiratory system.
You can choose whatever form of exercise you want, but dancing for fitness happens to be a passion for millions of people around the world. Why is this? Could it be that we enjoy it, it checks all the boxes like having a good time, social interaction, constant new skills for body and brain to name but a few.
Unlike the gym, it cancels out the monotony of the treadmill and brings excitement back to movement thus having the same addictive effect. Dancing has to be challenging to cause a great effect – even if you went just to enjoy the music is a bonus in itself. If you are shy…watch out, as you may get swept up in the passion of the vibes. Thus engulfing your soul and leaving you with one powerful message.
LETS DANCE!
Did You Know?
Dancing: tones the entire body
Dancing improves posture and balance
Dancing increases stamina and flexibility
Dancing reduces stress and tension.
For one 10st 7lb person a 45 minute dance uses the calorific equivalent of half a chocolate bar.
Exercise increases the level of brain chemicals that encourage nerve cells to grow, and regular exercise can lead to a slower heart rate and lower blood pressure.
In one study, pedometers were attached to square dancers – they managed to cover five miles in one dancing evening!!
Copyright Kardy Laguda 2006. Written specifically for Christine Penhall's website
International Fitness expert Kardy Laguda has toured all over the world performing his unique style of fitness class. As well as choreographing and appearing in the Liberty X Toned video, he has also choreographed the live tour for String Quartet, Bond. He also teaches and promotes Street Dancing Classes.
For more information contact 07860 468222 or e-mail kardy@solidsounduk.com