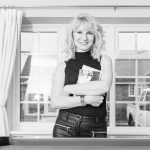 In this episode of The Talking to My Friends About Books Podcast, fellow Choc-Lit and Ruby Fiction author, Gina Hollands chat about her latest novel, Yours Trudy and our shared love of salsa dancing.
She explained how she started salsa
Listen here:
https://christinepenhall.podbean.com/e/the-talking-to-my-friends-about-books-podcast-gina-hollands/
About Gina Hollands
Originally from Yorkshire, Gina now lives by the sea in West Sussex with her husband and son. When she's not working in her job in marketing and PR, or writing her latest book, Gina can be found dancing everything from lindy hop to salsa, shopping (she loves clothes far too much for her own good), eating out (she hates washing up far too much for her own good), or relaxing, which generally involves reading a book someone else has written or indulging in her new hobby of learning to play the piano. She has a sneaky suspicion she may be a musical genius in the making, but isn't about to give up the day job just yet.
Yours Trudy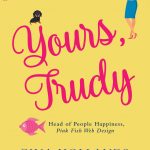 How many positive words and exclamation marks can you fit into the space of one email? A lot is the answer, if you're Trudy Drinkwater. As 'Head of People Happiness', her cheery emails are carefully written to boost the morale of her 'fellow finned friends' at Pink Fish Web Design. Yay! But, in reality, there is very little Trudy has to say 'yay!' about in her home life.
Can Trudy keep up the chirpy pretence of her day job, or does she really need a new start and a second chance at true happiness?
For more information about Gina and her books visit www.ginahollands.com