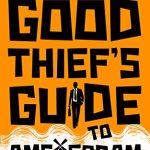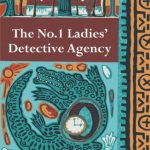 Like every book lover, I thoroughly enjoy chatting to my friends about what they've been reading and why. And as many of us are reading even more avidly than ever due to the way we are living our lives at the moment, I don't get the chance to do it so much. So I decided to organise some book talk with my mates in a new and occasional feature…..Talking to my friends about books…catchy title, I know. But that's what it is.
Firstly, here's my friend Deborah Stephenson, who's enjoying some armchair travelling with No 1 Ladies' Detective Agency series by Alexander McCall Smith and The Good Thief's Guide to..series by Chris Ewan
Deborah is training to be a coach and therapist with the "Ollie and his Superpowers" coaching organisation. Since lockdown she has been writing a fortnightly blog for the organisation which is published on the Lifelabs section of Psychologies Magazine website. 
Deborah lives in Chelmsford and is married with two children. She is a Director at an Independent Prep School for boys, prior to that, she spent more than 20 years working in BBC Local Radio. She is passionate about what it is that makes us humans tick and how we can keep ourselves happy and healthy. She enjoys travel and exploring other cultures (although not so much since her children were born! and loves nothing better than settling down with a good book or heading to a tap dancing lesson!
Just click on the link below to have a listen