I am inspired by places that I've been to and memories I bring back with me when I write, so I've asked some of my fellow Choc-Lit and Ruby Fiction Authors to tell us about their memorable places. This time it's Morton S Gray, author of The Girl on the Beach, The Truth Lies Buried and Christmas at Borteen Bay.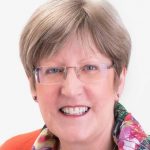 Thank you so much for inviting me to take part in your author Snapchat and to share three of my favourite and most inspirational places.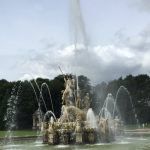 Witley Court in Worcestershire
For those of you who have never heard of Witley Court, it is a ruined mansion that burned down in 1937. There is something about the fantastic setting, the skeletal building and the working fountains that has always intrigued and fascinated me. There is a particular memorial bench on the terrace, which I like to sit on to watch the main fountain display. The house, grounds and memorial benches have sparked several stories and poems.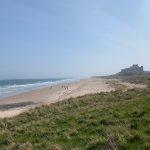 Bamburgh Castle and Beach in Northumberland
We love to holiday in Bamburgh and walk the beach at least once a day when we are there, meaning that there is no difficulty at all in reaching my 10,000 steps a day target. The majestic backdrop of the castle, the sound of the waves on the beach, the bracing wind and the sand transport me to my happy place and allow my mind to wander into fictional stories.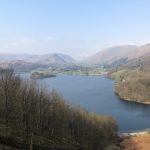 The Lake District
The Lake District is a favourite place to go for a holiday too and I find when I am walking a lot, as we do on those holidays, my mind freewheels and invents stories about houses we see, people we meet, snatches of conversation I hear in coffee shops. I particularly love Grasmere village and within it The Daffodil Hotel, Baldry's Tea Room and The Jumble Room Restaurant. The development of a novel is multifaceted and ideas and characters come from all around me, most especially when I am in my favourite places.
About Morton Gray
Morton lives with her husband, two sons and Lily, the tiny white dog, in Worcestershire, U.K. She has been reading and writing fiction for as long as she can remember, penning her first attempt at a novel aged fourteen. She is a member of the Romantic Novelists' Association and The Society of Authors.
Her debut novel The Girl on the Beach was published after she won the Choc Lit Publishing Search for a Star competition. This story follows a woman with a troubled past as she tries to unravel the mystery surrounding her son's new headteacher, Harry Dixon. The book is available as a paperback and e-book.
Morton's second book for Choc Lit The Truth Lies Buried is another romantic suspense novel, The book tells the story of Jenny Simpson and Carver Rodgers as they uncover secrets from their past. This book is available as an e-book, paperback and audiobook.
Christmas at Borteen Bay is Morton's first Christmas novella. It is set in her fictional seaside town of Borteen and follows the story of Pippa Freeman, who runs the Rose Court Guesthouse with her mother, and local policeman Ethan Gibson, as they unravel a family secret as Christmas approaches.
Morton previously worked in the electricity industry in committee services, staff development and training. She has a Business Studies degree and is a fully qualified Clinical Hypnotherapist and Reiki Master. She also has diplomas in Tuina acupressure massage and energy field therapy. She enjoys crafts, history and loves tracing family trees. Having a hunger for learning new things is a bonus for the research behind her books.
You can catch up with Morton on her website www.mortonsgray.com, on Twitter – @MortonSGray, her Facebook page – Morton S. Gray Author – https://www.facebook.com/mortonsgray/ and
Instagram – https://www.instagram.com/morton_s_gray/
Purchasing links for The Girl on the Beach at http://www.choc-lit.com/dd-product/the-girl-on-the-beach/
Purchasing links for The Truth Lies Buried at http://www.choc-lit.com/dd-product/the-truth-lies-buried/
Purchasing links for Christmas in Borteen Bay at https://www.choc-lit.com/dd-product/christmas-at-borteen-bay/