My novel, The House That Alice Built is set in Cascais in Portugal, and it is one of the stars of the book. Images of it and other places I visit pop into my head and I often use them in my writing – it's like I've filed them away for future use and they reappear when wanted. I thought I'd ask my fellow Choc-Lit and Ruby Fiction authors about their special places and how they inspire them. I call it Author Snapchat.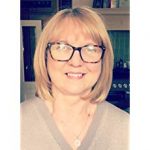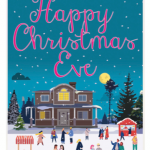 Today Jackie Ladbury, who's novel Happy Christmas Eve was published last month, shares her favourite places.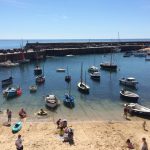 One of my favourite places has to be St Ives in Cornwall. I was a convert way before everyone else – or at least I like to think so. It has changed so much since those early years when we would go in the winter time and walk along the blustery sea front with our daughters, eating fish and chips with one eye on the swooping seagulls. Now it's full of trendy, expensive restaurants and is heaving with people no matter what time of year we go. The chapel of St Nicholas overlooking the sea was where I set my very first- and as yet unpublished – novel. It was inspired by my sister-in-law saying she wanted to get married there. Alas, it didn't happen for my lovely sister-in-law, but maybe one day I'll finish that novel and make it into her happy ever after story.
S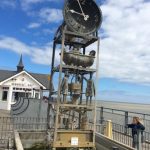 outhwold in Suffolk is another place of my heart. Myself and my family had a tradition that we would go up there every New Year's Day. Ironically it was always either a crisp, clear day in Hertford and by the time we arrived in Southwold it would be tipping it down, or we would arrive with a boot full of wellingtons, waterproofs and woolly hats to find the sun shining and a gentle breeze ruffling our hair. The fabulous pier in Southwold was the setting for my first published book, Air Guitar and Caviar, and I confess I still have a soft spot of Dylan my gorgeous busker who declared his love for frosty air-stewardess Scarlett on the end of the pier.
We visited Ortona in Eastern Italy a couple of years ago and I have to say, in fear of getting shouted down, that it was more enjoyable than Sorrento where we went on holiday this year. The weather was temperate, the food delicious and good value, and you could actually see the sights instead of mostly seeing people who were trying to see the sights. The people of Ortona were very patriotic and I think, because England wasn't invaded in the second world war, we quickly forget the hardships that our allies went through. There was an actual battle between the Germans and Canadians in Ortona and there are still bullet holes in many of the buildings; clearly the war left a huge scar on the people there. Lovely people – would definitely visit again – would like to progress past Duolingo, part one in my Italian first!
About Jackie Ladbury
Jackie Ladbury writes heart-warming contemporary and historical women's fiction that is always guaranteed a happy ever after. From spending many years as an air-stewardess and seeing that it really is love that makes the world go around, she determined to put the same sparkle and emotion into her stories. Her life is no longer as exotic (or chaotic) as it was in those heady days of flying as she now lives a quiet life in Hertfordshire with her family and two cats, spending her days making up stories and finding excuses not to go to the gym.