Where are the places that inspire you?
My novel, The House That Alice Built is set in Cascais in Portugal, and thee sights and sounds of the place have imprinted themselves on my mind ever since  I lived there and are a big part of the book. And as I've begun to write more, I've realised that I've collected memories of other places that sometimes unexpectedly pop into my consciousness –  a shaft of light on the sands of Caswell Bay, for example, or the glittering lights of Hong Kong's skyscrapers from the top of Victoria  Peak, and I may use them to inspire the depiction of another scene somewhere else.
So, I thought I'd ask my fellow authors if they have similar dusty, or not so dusty photographic files, an old fashioned snapchat if you will, that leaps at you at a random and unexpected cue and then recedes again. 
This month's snapchat comes from Jo Lambert: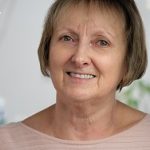 Jo Lambert is a writer of drama driven romance.  She is the author of eight previously published novels all set in the West Country.  In June 2018 she signed to Choc Lit and her debut for Ruby Fiction was published in June this year.  A Cornish Affair is a modern day saga set on the North Cornish coast. With romance at its heart it's also a story of family secrets and betrayal.
📚 https://amzn.to/31EQfMH
🔊 https://amzn.to/2XkRPnA
Many thanks Chris for inviting me along to author's Snapchat today.  I have a huge collection of photos and take my camera with me everywhere.  The arrival of digital technology opened up a whole new world for me, making photography a much more pleasurable experience.  Anyway, back to my selection.   As a writer of rural and coastal based romantic fiction backdrop is very important.  The locations for my stories, although fictitious, are usually based on real places.  Two of the photos show examples of this. The third is my 'go to' place for moments when I'm having a tug of war with my manuscript.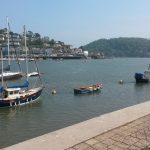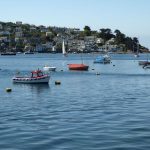 Dartmouth (Devon) and Fowey (Cornwall).  They are both regular holiday locations for us. I love the way the two communities of Dartmouth and Kingswear and Fowey and Polruan are divided by a river estuary. Although they're busy places with tourists, there's also a sense of a slower, gentler pace of life.  As darkness falls across the water and lights go on, they take on a  quite atmospheric quality.
 Both Dartmouth and Fowey have provided the backdrop for my current WIP. I've blended parts of these two communities together to create my own location. I find it so much easier to place my characters somewhere that exists and where I've actually been, even if in my fictional world it does go by another name.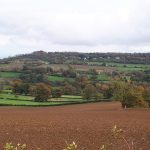 On days when writer's block sets in or I'm trying to thrash out the details of a scene and it's not working I leave the house and walk. Five minutes from home there's a winding country lane, peace and quiet and great views across the valley. The perfect place for thinking things through and getting my writing back on track.